Announcing Our 17th Annual Wyoming Horseback Writing Adventure
Monday, May 27 – Saturday, June 1, 2024 (6 days/5 nights)
A unique adventure for anyone who yearns for nature, longs to reconnect with horses,
and hungers for creative inspiration in an authentic western ranch setting.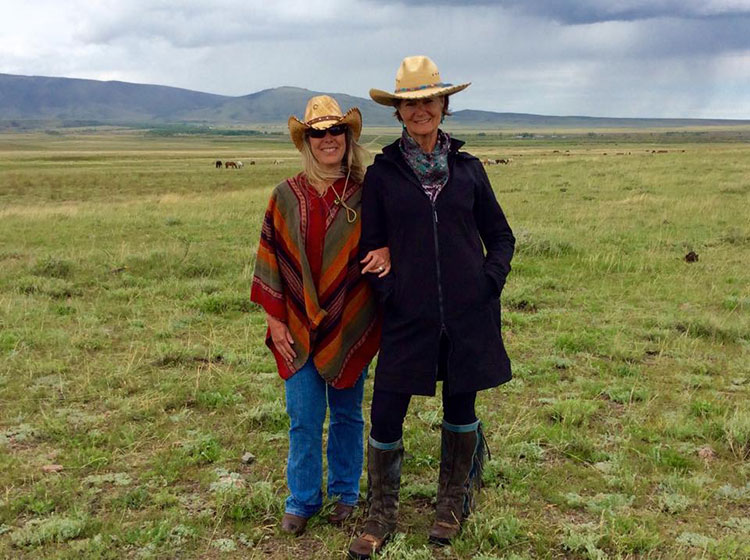 Horses have been studying humans from across the safety of a river, or from the overlook of a high ridge, for thousands of years. The oldest archeological evidence links horses and humans as far back as 400,000 to 600,000 years ago—not as companions, but as prey and predator. We may never know when the first horse and human ever looked into each other's eyes with a mutual respect and fascination, yet horses have been part of the human heart since time immemorial. They have been our faithful friends—carrying us from the wind-swept steppes of Mongolia to the tall grass prairies of America.
Life looks different through the eyes of a horse!
What is it like to view the world through the eyes of the horse? Can they really help us remember how to be present to our own joy? To recall our deeper wisdom? To recognize ourselves as heroes on a symbolic journey? What can natural horsemanship teach us about relating to the world and creating from the present moment, rather than keeping our hearts turned toward the past?
For five days, we will write about, read about, and be about horses!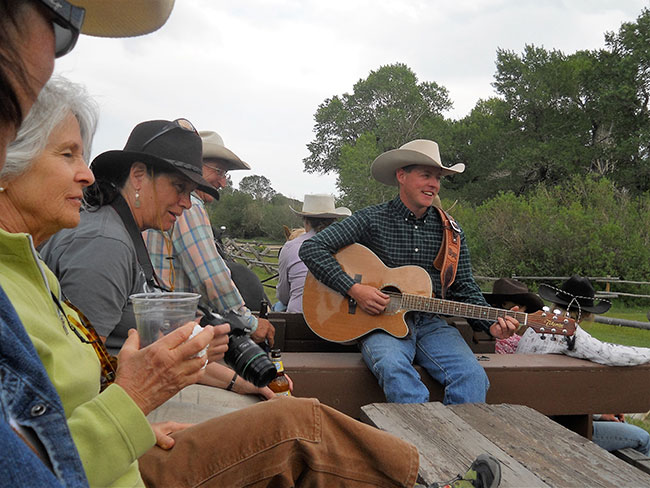 "I loved everything about Page's Literature & Landscape of the Horse retreat at the Vee Bar. I haven't felt as refreshed from a trip in years – it just filled me up! It was truly was one of the top five vacations/retreats of my life!" ~ Lisa Couturier, Maryland
"Thank you for one of the most special experiences in my life. I've been homesick for all of you and the ranch, horses and Wyoming! I can't seem to find the words to thank you Page, and you Sheri, and all at the Vee Bar. I loved hearing people's writings, journaling, thoughts and seeing amazing photography and artwork! Much love, hugs and gratitude." ~ Christine, Florida
"Another week at the Vee Bar is wrapping up. What a great time – it meant more to me than I could've ever hoped for. You have such a gift – both you and Sheri. I wish I could bottle you up for those days when I need the quiet, softness and grounding that you help people connect with." ~ Sarah Ray, North Carolina
Don't worry if you've never ridden a mile, or written a word. All you need to bring to Wyoming is a willingness to open your creative heart to the landscape of the horse.
Participants come from as far away as Alaska and New York.
Join us! $500 holds your horse!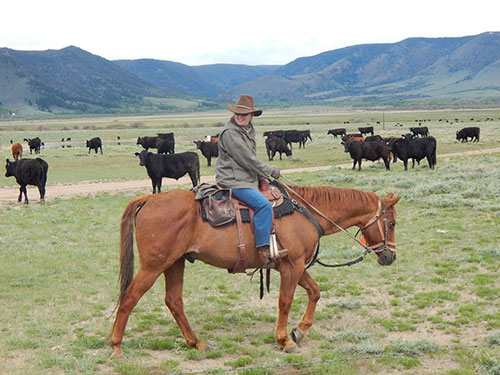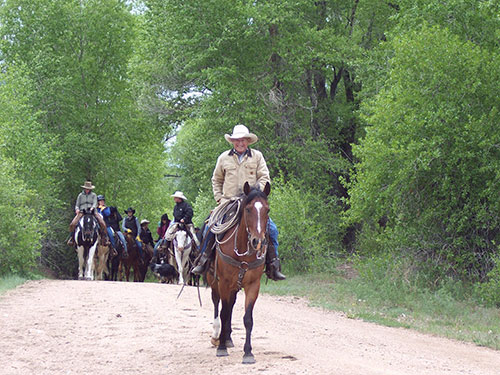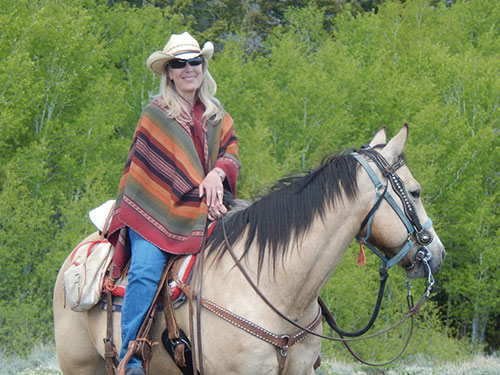 This 100-year-old landmark, nestled in the Centennial Valley, resting in the shadows of the Snowy Range Mountains and below the Medicine Bow National Forest, is breathtaking. Co-owners and managers Kari and Brent Kilmer are ranch-raised Wyoming natives, graduates of the University of Wyoming, and as western as you can get. You won't find two people any finer, nor any more willing to say "yes" to our crazy ideas of how to make this your best retreat ever. And the wranglers and staff are the best! Guaranteed, you will love the Vee Bar! This will be the 17th year we have returned to the beautiful Vee Bar Guest Ranch to host the Literature & Landscape of the Horse retreat. We wouldn't dream of going anywhere else!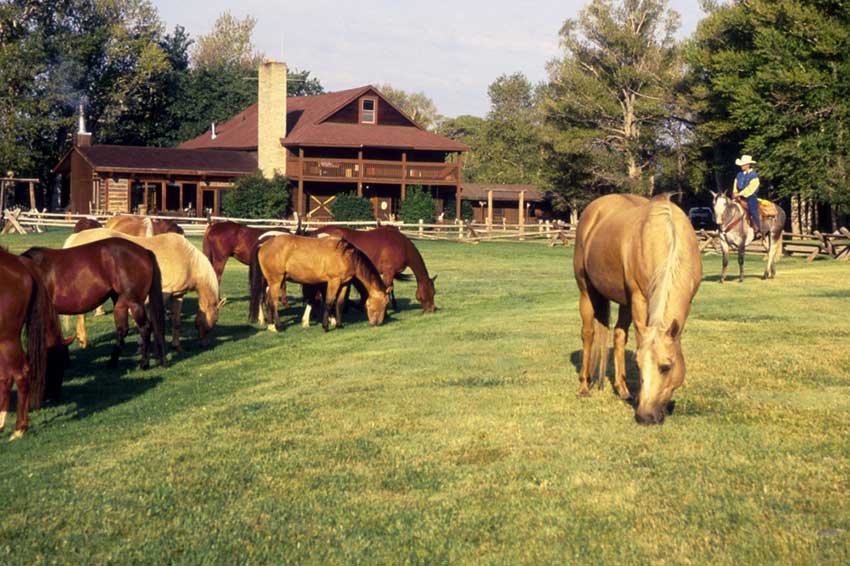 When: Monday, May 27 – Saturday, June 1, 2024
Option to Arrive Early: If you would like to arrive Sunday, May 26 (after 3pm) instead of Monday, May 27, lodging will be available at no additional charge. Sunday dinner is not included but Monday breakfast will be served to those arriving Sunday.
Where: The beautiful Vee Bar Guest Ranch, located near Laramie, Wyoming, only 2½ hours from Denver, Colorado. On the National Register of Historic Places, the Vee Bar, with its preserved western heritage and world-renowned outdoor adventures, is one of the Rocky Mountain West's premier guest ranches. In this rustic setting of mountains, meadows and rivers, award-winning author and writing consultant Page Lambert and equestrian Sheri Griffith lead an extraordinary six-day equine adventure.
What's Included: Shared accommodations in cozy cabins and spacious riverside suites (register early and choose where you want to be); luscious and abundant meals in the main lodge; happy horses and really helpful wranglers; fully-stocked John Wayne Saloon and completely wet hot tub under the stars; creative facilitation by Page (horse stories, how-to stuff, inspiration, and more); equestrian facilitation by Sheri Griffith and the Vee Bar staff, the best-ever Wyoming ranch-raised owners and managers, Kari and Brent Kilmer; and your own special horse for all six days.
Price: $2472.00 plus tax and service charge /$100 discount if you've attended a previous retreat. Invite a friend!
Payment & Cancellation Policy:
Download Spring Retreat PDF

Deposit: To reserve your space, either send a $500.00 deposit via personal check to Page Lambert, 26037 Mountain View Road, Golden, Colorado 80401, or pay online via PayPal. Once Page receives your deposit, she will confirm your space with the Vee Bar Guest Ranch. They will contact you regarding the second deposit of $500 due by March 1, 2024. The balance owed won't be due until you check out on the last day of the retreat. PayPal securely processes payments for Page Lambert's retreats, workshops, and writing services.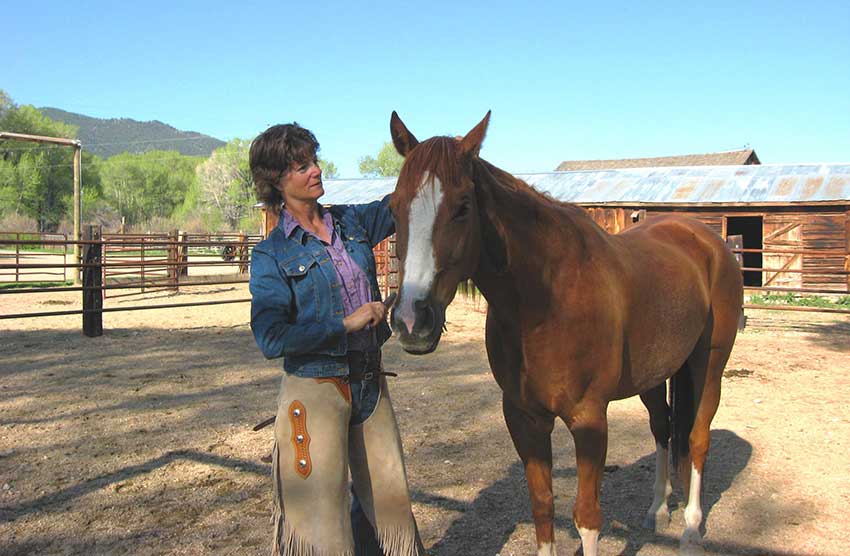 Legendary adventurer Sheri Griffith, and her company Sheri Griffith Expeditions, have taken people down some of the wildest rivers in the U.S. including the mighty Colorado. Travelers have hopped on a raft with her from Costa Rica to Nepal. She has been featured in magazines like Outside, Shape, and National Geographic Traveler.
Ever searching for the premier adventure, she always comes home to her horses, falling in love with them as a young girl. She sold her river company several years ago in order to have time to compete professionally in endurance racing with her horses and logged in more than 7,000 competitive miles during 10 years of racing.
Studying under "Natural Horsemanship" trainers like Buck Brannaman and Clinton Anderson, Sheri attended the "2015 Road to the Horse" international competition, attending presentations by some of the world's top equine clinicians. She co-founded the La Sal Creek Ranch, a horse retirement ranch located near Paradox, Colorado, and is also co-founder and ride manager for the Moab Endurance Ride www.moabendurance.com.
"Some people call quiet horse trainers 'Horse Whisperers,'" Sheri tells us, "based on the book by Nick Evans and the Robert Redford movie of the same name. But it's really about the powers of observation, like writing. Horses have their own strong feelings, their own body language (since they have no words) and the sensitive horseman reads their ways and feelings, creating a partnership that is enjoyable, rewarding and connected.
"I call it the 'soft connection,' says Sheri. "In years past, I traveled around the U.S., studying and observing the best natural horsemen/women I could find. Never enough time, I'm not done searching them out yet, but l have some great stories and 'natural techniques' to share at the Vee Bar. We'll work with the horses one-on-one, on the ground and on their backs. We'll start on the basics of the human/horse connection. I always look forward to these incredible retreats and some rewarding horse partners."